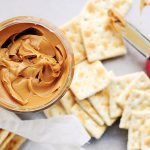 June 23, 2014 11:00 am
Comment
If you're a truck driver you cover a good bit of ground on a daily basis, both literally and figuratively. You're on the road navigating your routes, traveling from place to place, hauling transported goods and most importantly, helping America move forward. That's all in a hard day's work and our country is appreciative (we know we are at Smith Transport!) With this and that going on in your truck driving duties, you can get pretty hungry. However, you may be limited to what foods you have on hand in your truck and decide to grab a bite to eat at the next truck stop.
The great news is that fuel stops offer a wide variety of snacks; the bad news is some of those options are extremely unhealthy. Next thing you know, you're inside reaching for a candy bar, a bag of chips and a 32-ounce slushy. You've heard the saying "You Are What You Eat" and it's no lie. Poor nutrition can contribute to stress, tiredness, and your capacity to work. Over time, it can contribute to the risk of developing illnesses and other health problems such as:
Obesity
High blood pressure
High cholesterol
Heart disease and stroke
Type-2 diabetes
Osteoporosis
Some types of cancers
Tooth decay
Now that doesn't sound fun, does it? While these risks sound scary, you can keep these health problems at bay through healthy eating habits. And while truck drivers may have to visit fuel stops for snacking more often than other professions, there's no excuse for poor nutrition. These days, lighter choices are available for you to enjoy. You just have to look for them and make the right choice! To give you some guidance, Smith Transport has put together a few healthy fuel stop snacks:
1. Fruit
Some stops may carry a limited variety of fruit such as apples, oranges, or bananas. If not, dried apricots, raisins, dried cranberries, and prunes (dried plums) are all suitable options. Although it might not be organic or look super fresh, fruit is definitely one of the healthiest choices at fuel stops.
2. Peanut Butter
Peanut butter is a great source of protein and contains healthy fat and fiber, all of which help you feel full. Keep plastic spoons in your truck for a little taste of protein by itself or on whole-wheat crackers or bread.
3. Nuts
Similar to peanut butter, nuts have protein and fiber to help you feel full and suppress your appetite. They also consist of omega-3 fatty acids, which are essential fats your body must obtain from food and play a significant role in heart health and brain function. Go nutty and spring for almonds, pistachios, peanuts, or cashews.
4. Seeds
Seeds such as sunflower and pumpkin seeds make for a high-fiber, nutritious snack when serving sizes are kept in proportion. If you're eyeing those individually wrapped chocolate chip cookies, make the right choice and proceed with the seeds!
5. Cereal
Single serving boxes of whole grain cereals make a tasty, crunchy snack. Add skim milk for a healthy bowl of cereal. Who said breakfast had to be in the morning? This light snack will do any time of day.
6. Protein Bars
For a more nutritious alternative to candy bars, grab a protein bar. They have more fiber, less sugar, and there are typically various brands and types you can chose from to please your taste buds.
7. Jerky
While you wouldn't want to eat it all of the time due to its high sodium content, beef jerky is a relatively lower-calorie, low carb, higher-protein snack option. Life wouldn't be the same without this popular on-the-road snack!
8. Pretzels & Trail Mix
If you want a little crunch, whole grain and low sodium pretzels and trail mix are better options than a greasy pizza or sprinkled doughnut. Pretzels and trail mix are satiating enough to get you through to real meal, but remember to watch your serving size — just have a handful here and there and package it back up for the next time hunger strikes.
9. Hard-Boiled Eggs
They aren't available at all fuel stops, but you can sometimes find hard-boiled eggs for purchase. They have a powerful punch of protein and you can eat them alone or add them to a dish.
10. Water & Juice
We always recommend drinking water whenever possible because of its many health benefits. It increases energy, relieves fatigue, promotes weight loss, flushes out toxins, and boosts your immune system. But if you're craving some flavor between water bottles, skip the high calorie soda and look for 100% fruit juice for a tasty and vitamin-C rich way to hydrate. Choosing water and real fruit juice over soda will make a difference!
___________________
Interested in driving for Smith? Contact a Smith Transport recruiter today to learn how you can become a part of this vital, rewarding, and exciting industry!
Click or call: